Moderators: IMC, Club Staff
Oldtimer
Posts: 2790
Joined: Wed Mar 03, 2004 6:00 pm
Hi everyone,
One of my camshafts has a groove on it.
It is where the camshaft bearing cap goes on.
I've taken pics of the groove (see below). It looks minor however I can feel it with my finger nail.
Is this ok to run or am I best replacing the camshaft?
The camshaft cap has the same groove in it but more mild
Also one of the lobes has discoloration but is smooth to the touch, can anyone tell me what it is?
Groove is on the bearing closest to the cam gear: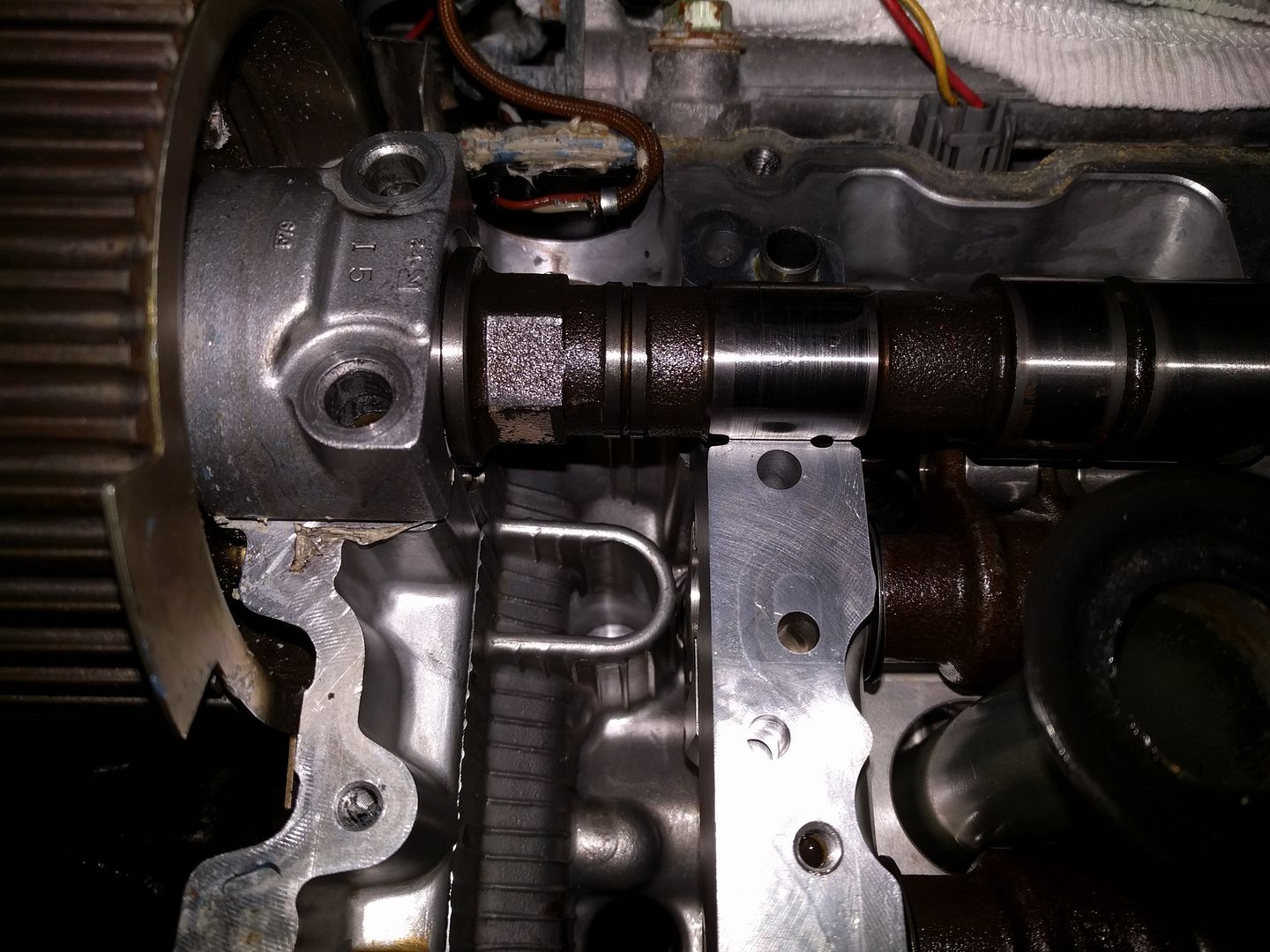 Cam lobe discoloration: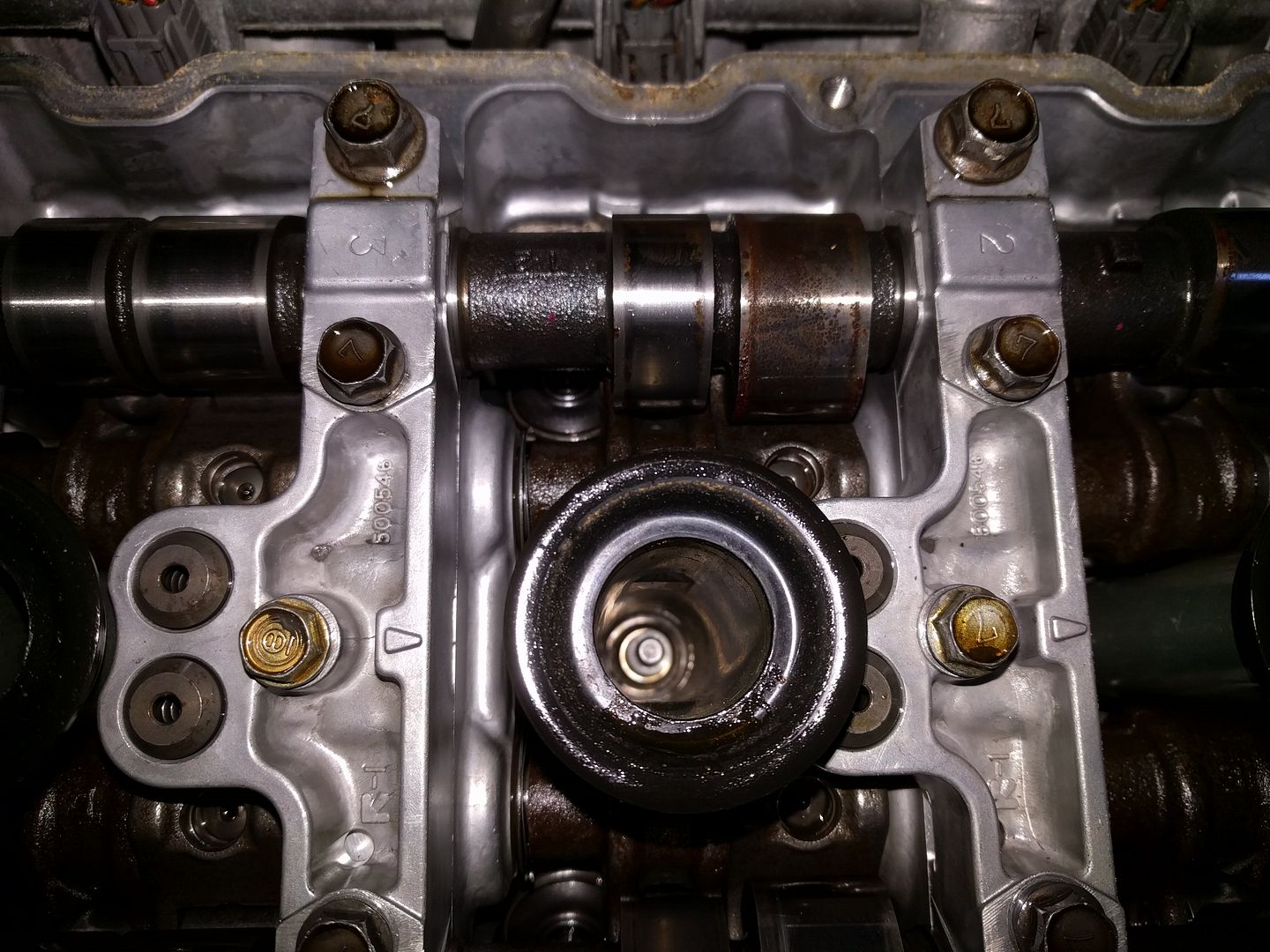 ---
National President
Posts: 23432
Joined: Fri Jan 21, 2005 6:00 pm
Location: Sydney
Contact:
Groove doesn't look bad, I've re-assembled worse, just make sure the cap goes back on the same way.

As for that discoloured Mivec lobe, it looks as if it's not been engaging into Mivec properly, i.e. not been used - which tells me you have an oil blockage in your rocker assembly. Not enough oil pressure to push out the pin that locks the rocker arm into the Mivec position over those valves. I'd get the rocker assembly acid dipped to clean it up.
---
Oldtimer
Posts: 2790
Joined: Wed Mar 03, 2004 6:00 pm
The groove doesn't look horrible but it can be felt.

With the cam discoloration, the engine has sat without starting after the rebuild for 8 years. I expect that this is when the discoloration happened.
It has has a full top and bottom end rebuild so hopefully MIVEC engages.

I've had a chat to a camshaft specialist (Clive Cams) - I'll be taking in the cam for them to see if they can polish it or whether I need to replace it.

They were also telling me about grinding the base circle of the lobes which was pretty tempting, though he said depending on the complexity it can be over $1k at which point being half way to billet cams I'd rather spend it on those (or more than likely none at all)
---
---