Groove on camshaft bearing
Hi everyone,
One of my camshafts has a groove on it.
It is where the camshaft bearing cap goes on.
I've taken pics of the groove (see below). It looks minor however I can feel it with my finger nail.
Is this ok to run or am I best replacing the camshaft?
The camshaft cap has the same groove in it but more mild
Also one of the lobes has discoloration but is smooth to the touch, can anyone tell me what it is?
Groove is on the bearing closest to the cam gear: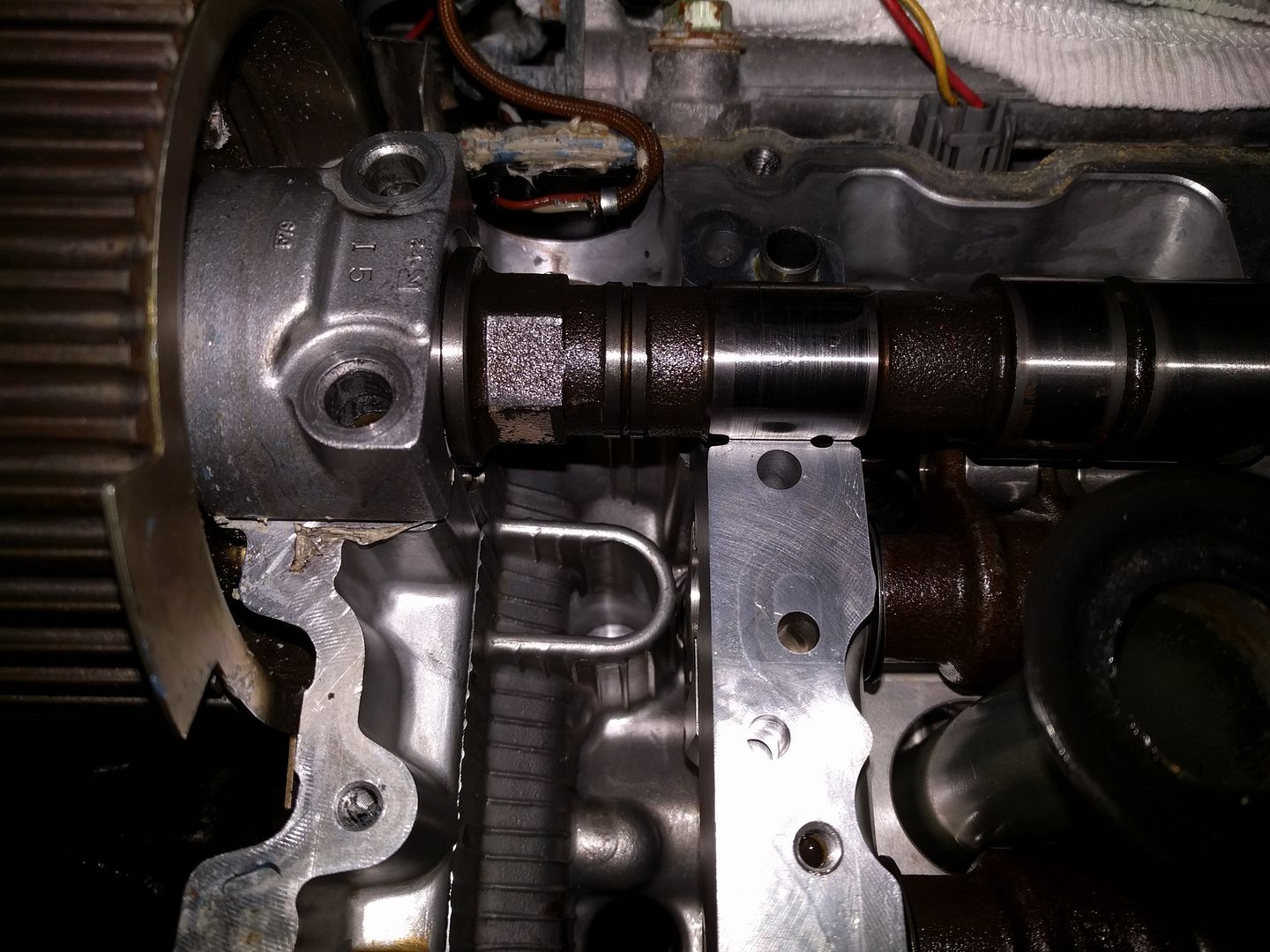 Cam lobe discoloration: